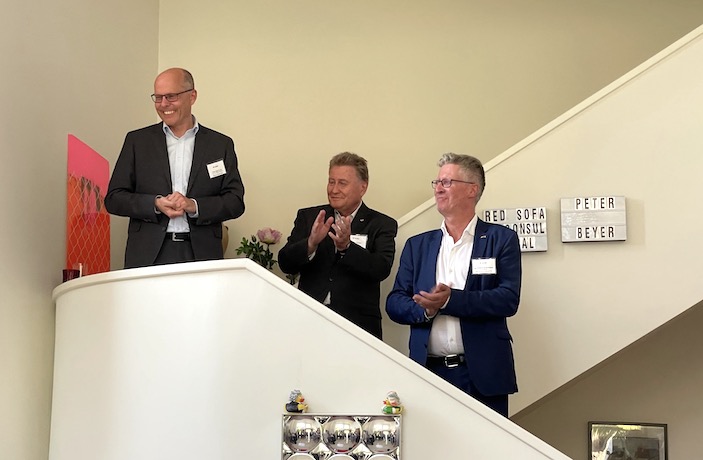 End of an Ice Age? Peter Beyer is back!
Peter Beyer, one of the key players in transatlantic relations and negotiations for the Angela Merkel government for years, has been a regular guest at GABA SoCal events, organized and moderated by long term SoCal Board Member Wolfram Doelker.

In June, Beyer made Los Angeles his first stop in his transatlantic shuttle diplomacy as Transatlantic Coordinator of the German government and parliament, after being grounded for 15 months during Corona. GABA assisted the Los Angeles Consulate in preparing for Beyers trip and arranged a visit at a brand new 200,000 sqft recycling facility of GABA Corporate Member Pre Zero, the recycling arm of the German Schwarz Group (Lidl, Kaufland, and others). Consul General Stefan Schneider and his team then hosted an evening at his residence for the GABA business community.

This members-only evening again provided unique insights into behind-the-scenes dynamics of diplomatic relations between Germany and the US, and an opportunity for our members to interact with Peter Beyer in our first in-person event in over one year.