Promote Your Brand
Do you want to promote your business to the German-American business community?
Want to demonstrate your thought leadership to GABA's deep and active network in Southern California?
Would you like to benefit from GABA's extensive transatlantic connections in Germany, California and beyond?
Promote your brand and gain visibility with an event sponsorship suited to your needs!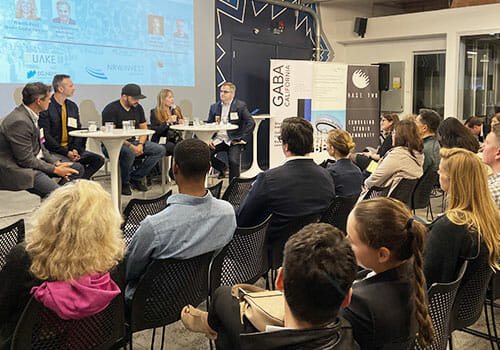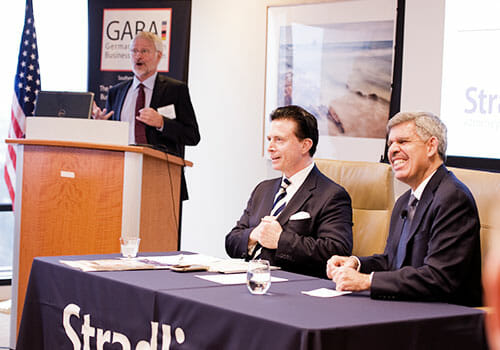 You will receive valuable benefits depending on event type and your sponsorship level:
Opportunity to contribute a speaker, moderator or panelist
Personal introduction to VIP guests
Official recognition during the event
Logo placement on banners and other signage
Guest passes
Opportunity to collect attendees' contact information
Display table or a similar option to show your product or service
Event sponsorship is available to qualified organizations – more information can be requested through our contact page. In addition, GABA company members benefit from significant sponsorship discounts. View all company benefits.
GABA regularly hosts panel discussions and smaller "Ask the Expert" events as well as event series and conferences. Depending on your goals and budget, you can highlight your organization with a Platinum, Gold, Silver or Bronze sponsorship. We can also customize a sponsorship package for you.