GABA Southern California builds programs on the strengths of both Germany and California.
Core Topics
We curate current, relevant and cutting edge events and programs within the following core topics: Entrepreneurship, Venture Capital and New Technologies
We facilitate technology, business and social innovation through education and bringing together leaders in the startup scene, including senior executives at technology companies and members of venture capital firms. In doing so, we hope to spread best practices, inspire entrepreneurs and facilitate funding of new ventures.
VC, Venture Capital, Start-up, Funding, Private Equity, High-tech, Tech Companies, Series A, Angel Investors, Incubators, Financing, Technology

Media, Film and Entertainment
Southern California is the celebrated home of the Hollywood film and entertainment industry. Its iconic studios inhabit amazing locations, creative talent, advanced technology such as utilizing virtual production stages, and augmented reality. Creating Dream Worlds or Documenting real-life events, raises critical questions, and moves society forward. The GABA Film Initiative is dedicated to connect and support German and American Producers and Filmmakers, to strengthen the ties and build a community based on creativity and collaborative business.
Film Industry, TV, Feature Films, Gaming & Music, Virtual Reality (VR), Augmented Reality (AR), Digital Art

Workplace California
This group informs ex-pats and locals about subjects related to working and employment in California, with topics ranging from employment, insurance and work authorization to benefits and other human resources matters at the federal, state, and local level. Besides distributing up to date information, our meetings are designed for an open dialogue and sharing of relevant experiences, from both a business/employer perspective and an employee/independent contractor perspective.
Expats, Work, Employment, Insurance, Work Authorization, Benefits, Human Resources, Business, Employer, Employee, Independent Contractor, Corporate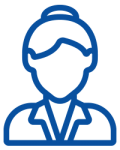 GABA Women in Business
Formed by female entrepreneurs to inspire and empower women from different backgrounds. Our international members enjoy networking and a variety of professional development opportunities for business and personal growth, with a glimpse into the German culture and the life of German ex-pats in California.
Women Empowerment, Women Networking, Female Expats, Women Leadership, Teamwork

International Trade and Investment
Encompassing the largest manufacturing cluster in the U.S. and industries as diverse as agriculture, technology, entertainment, and services, California on its own would be the world's sixth-largest economy. SoCal's ports and airports are the gateways to Asia and South America, supporting thousands of businesses and millions of jobs, with German companies the largest foreign investors. GABA SoCal's activities facilitate transatlantic investments, market-entry, business, and trade for German-American businesses and professionals.
Hyperloop, Tesla, World Trade Week, Import, US Exports, Logistics, Port Electrification, Clean Energy, LAWA, LAX, Silicon Beach, Invest in California, Export to Germany
GABA Expert Leaders
GABA's experts and leaders bring all of the core topics and interest groups to life with highly curated events and programming. Are you passionate in an area that fits in GABA's programs? If you are interested in developing content for GABA events and programs, please contact us.