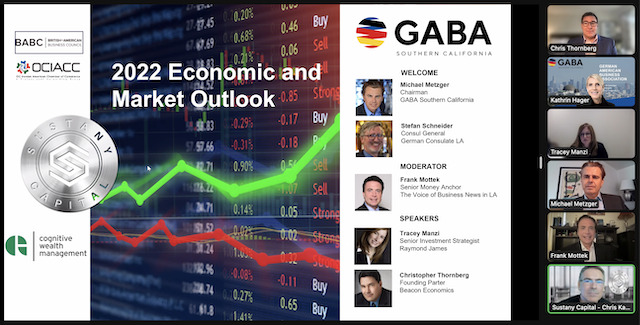 Crypto and Blockchain Investing Demystified
The world becomes more and more digital with each passing day, and nothing exemplifies this more than the rise of cryptocurrency. As the planet continues its digital shift, crypto and blockchain investing have gained substantial steam in recent years. While some have yet to buy into the hype, many believe cryptocurrency is the future and the now.
GABA Southern California recently held its "Crypto and Blockchain Investing Demystified" event, headlined by a prominent managing partner at Sustany Capital, Christian Kameir. Kameir touched on various aspects of the digital stratosphere during the virtual event, including Bitcoin reaching the $40,000-mark, Ethereum's popularity, and the rise of NFT's (non-fungible tokens). The audience was engaged throughout as Kameir answered questions during topic breaks. The near 90-minute event was extremely informative and beneficial to those with a vested interest in all things digital currency. – written by Shaun Canady
To take part in future GABA events, be sure to visit our event calendar and sign up for our weekly newsletter!