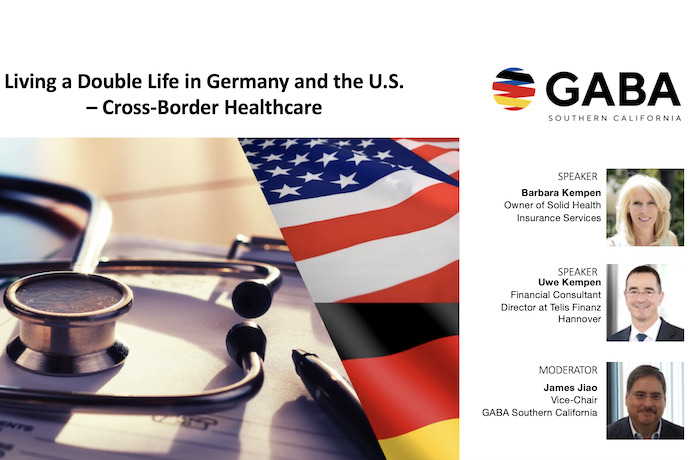 Cross-Border Healthcare in Comparison
One of the difficult parts of moving to a different country can oftentimes be transitioning to a new health care system. GABA Southern California recently held its third event of the "Living a 'Double Life' in Germany and the U.S." series to help shed light on the differences between the German and Californian health care systems.
The speakers of the event, Barbara and Uwe Kempen, went into great detail to break down exactly what it takes to be sufficiently insured in both Germany and California. Uwe spoke about what a transition to German health care requires, whether a person is a dual citizen looking to move back to Germany, a non-citizen making a life change, or a German citizen simply seeking to become more familiar with the system.
Barbara Kempen expanded the topic by simplifying health care in California and comparing it to the German system. While she spent time addressing the states' current system, she also touched on its history and how the system has evolved. – written by Shaun Canady
If you missed the first installments of the series and are interested in learning more, please contact us to post-register to receive the recordings.