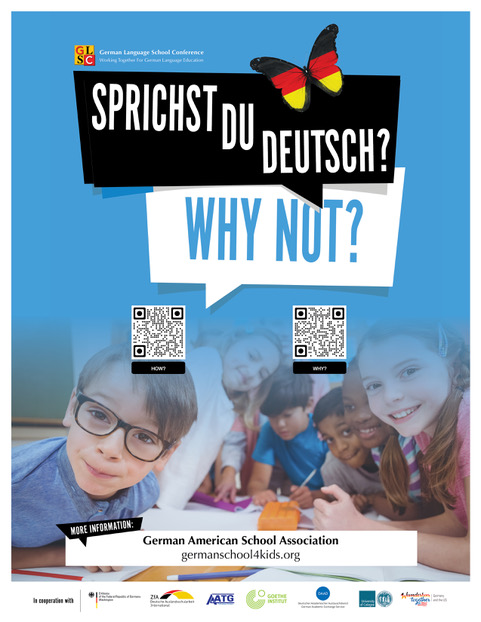 German-American School Association Member News
GASA (German-American School Association) and the GLSC (German Language School Conference, an umbrella organization for German schools in the US) are excited to announce "Sprichst du Deutsch? – Why not?" – our national campaign promoting German language education in the US!
Please join our coordinated multi-media campaign, starting today, International Mother Language Day, as we celebrate not only linguistic diversity as a sign of cultural identity but also multilingual education as the key to mutual understanding and respect worldwide.