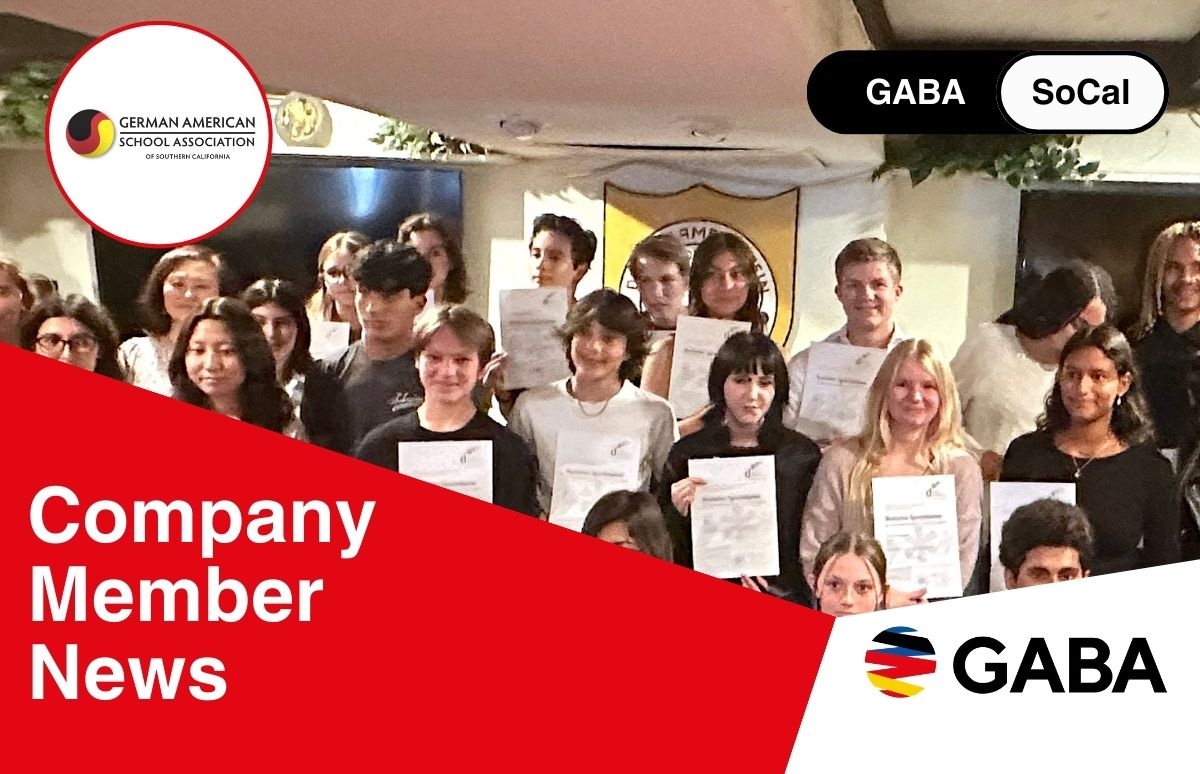 GASA – German Language DSD Certificate Celebration
This year, an exceptional group of 50 students passed the DSD I and DSD II German language exams. The DSD II certificate is the German Language Diploma which is the linguistic qualification for studying in Germany. The tests are German Government Tests of the CEFR, (Common European Framework of Reference for Languages).
On September 30, 2023, many students and their families came together at the German American Club of Santa Monica to accept their certificates during a ceremony attended by over 100 people.
Rita Reiff, President German American School Association, gave a warm welcome to everybody and together with Dirk Schulz, Deputy Consul of the German Consulate Los Angeles, presented the certificates to the proud students. Everybody enjoyed cake and coffee with good conversations. Pranav Garg and his son Arhaan one of our honorees enhanced the celebration by singing and playing the ukulele. We are very proud of all the accomplishments of our students as we know it pertains to a lot of hard work from students and parents to get that far in a foreign language.
We wish all students and parents continued success in their future endeavors.
Visit: germanschool4kids.org