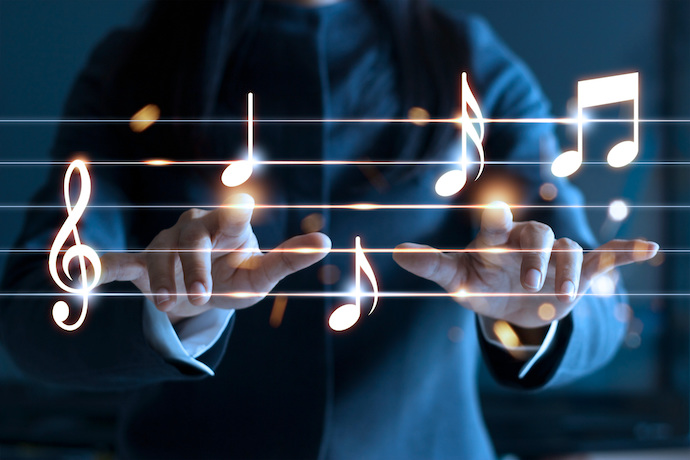 In this GABA Film Initiative webinar, we uncover the myths of the work of film and tv composers, their process, how to talk to them as a filmmaker, and why it is the best investment for a movie to hire a composer vs using music libraries even during a global pandemic.
Why does some film music excite us more than others, and how can we achieve a great score in our films? These and many more questions will be answered by our guest speakers and composers Kim Planert, Christine Aufderhaar, Jeffrey Gold, and Silke Matzpohl.
Speakers
Film Music Composer, Producer
Film Music Composer, Screenwriter
Composer, Musical Director
Film Composer
Moderators
Co-Chair GABA Film Initiative, Producer, Writer, Director
Co-Chair GABA Film Initiative, Movie Industry Technology Consultant, Producer
To stay up-to-date with our GABA events, sign up for our newsletters, create your account and download the MemberPlus app (App Store / Google Play).