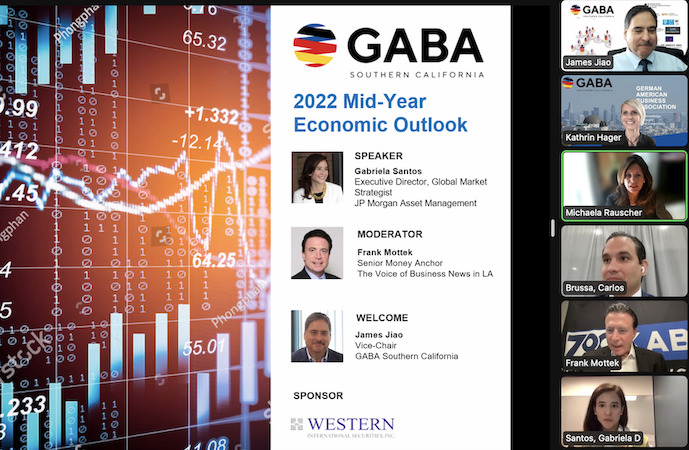 2022 Mid-Year Economic Outlook with Gabriela Santos
Our guests from around the world were updated very timely last Thursday at GABA's Mid-Year Economic Outlook, with Gabriela Santos, global market strategist at JPMorgan Asset Management, briefing us on her outlook on the US and global economy, markets from securities to housing and strategies for coping/taking advantage of these trends under the backdrop of an almost unprecedented rate hike by the Fed a day earlier.
Frank Mottek, "The Voice of Business News" in Los Angeles moderated the session and fielded questions from our virtual viewers.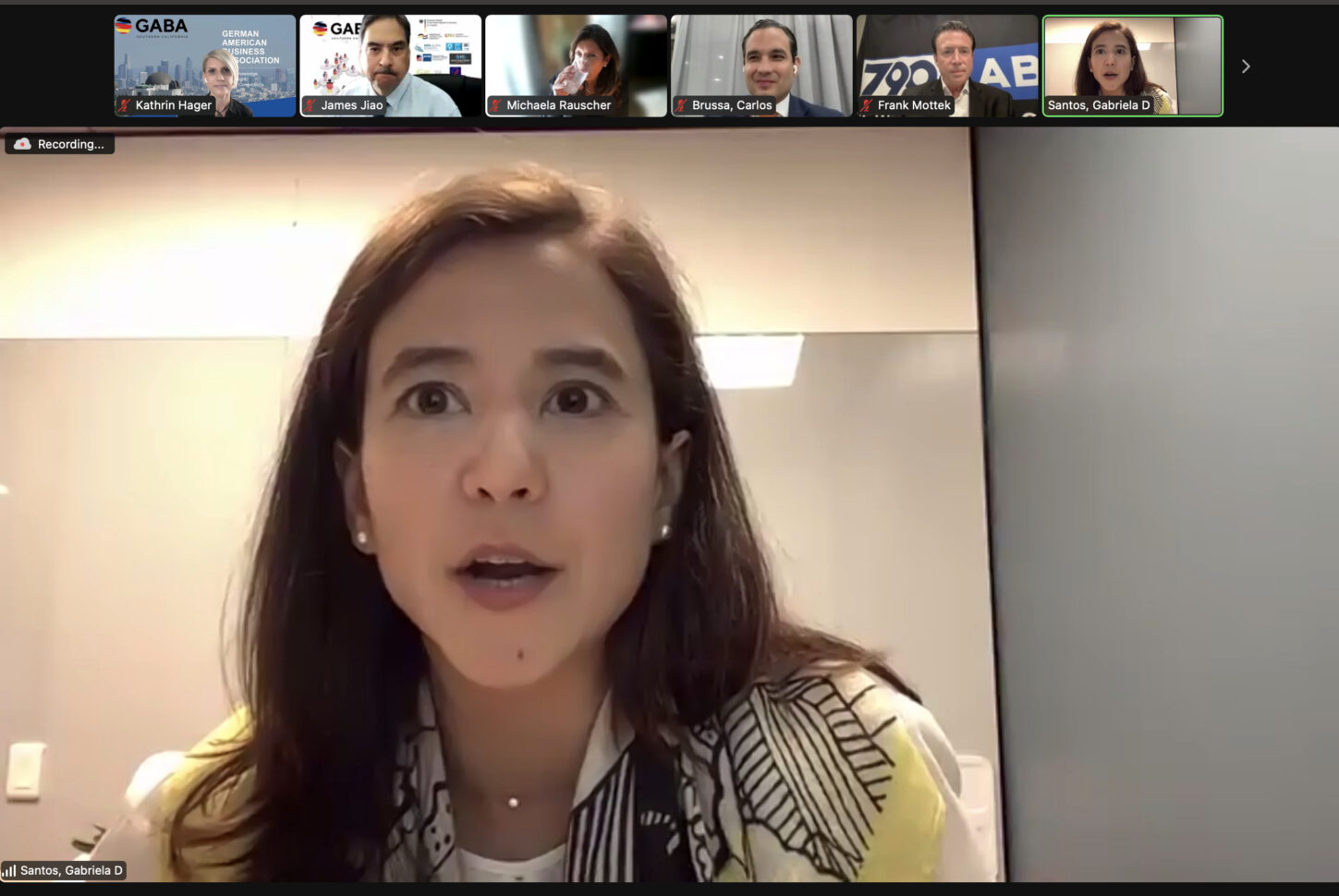 The event was sponsored by Michaela Rauscher of Western International Securities. To contact Michaela email her at mrauscher@wisdirect.com, or call 805-490-4917.
If viewers would like to have a copy of the "JPM Guide to The Markets" chart book Ms. Santos used during her presentation, please email our GABA Socal Vice-Chair, Mr. Jim Jiao at jjiao@taipartners.net.
To stay up-to-date with our GABA events, sign up for our newsletters, create your account and download the MemberPlus app (App Store / Google Play).