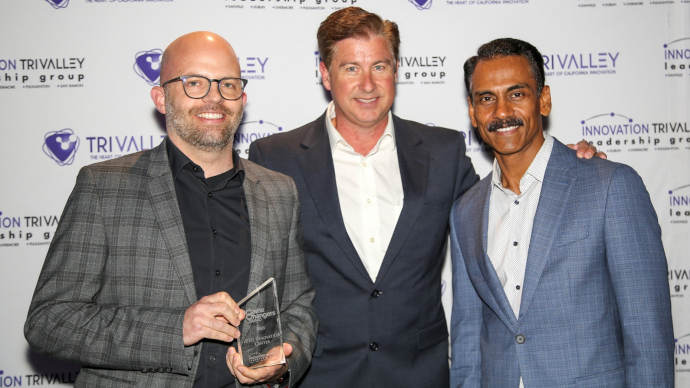 ZEISS Wins #GameChangers Award
ZEISS, the global leader in optics and optoelectronics, has been awarded the prestigious #GameChangers Award from the Innovation Tri-Valley (ITV) Leadership Group. The award ceremony was held in Pleasanton, CA, on March 29, 2023, and recognized ZEISS for its outstanding contributions and innovations in the field of optics and optoelectronic technologies.
ZEISS previously won this award in 2017. The focus of this year's award ceremony was introduced as "Where are past #GameChangers Award Winners today?" and gave an update on ZEISS' significant investment since 2017. The company's innovative products have enabled groundbreaking scientific discoveries, medical advancements, and technological breakthroughs since 2017 which is why they were given this award.
"We are honored to receive the #GameChangers Award," said Florian Mezger, Head of Shared Services and Head of HR at ZEISS in North America. "This recognition is a testament to our commitment to innovation and our dedication to invest in this region. This is an award for all Zeissians. They push the limits of imagination every day and make these innovations possible. We are looking forward to everything that is about to come – with the Tri-Valley Leadership Group as a strong community." The #GameChangers Award is the latest recognition for ZEISS, which has received numerous awards for its innovative products and sustainable practices.
Read more about the ZEISS award here!