Access to Silicon Valley Leaders
Silicon Valley, San Francisco Bay Area and beyond – GABA's active community includes leaders and professionals from the most prestigious organizations as well as agile start-ups, small businesses and service organizations. Technology, entrepreneurship, new customers and partners – whatever your current business interest, chances are you will find that one of our members can help. Through our programs and events, GABA provides ample opportunity for you to meet and engage with the right people. Share your knowledge, gain new insights and expand your connections in both Northern California and in Germany.
Join Our Upcoming Events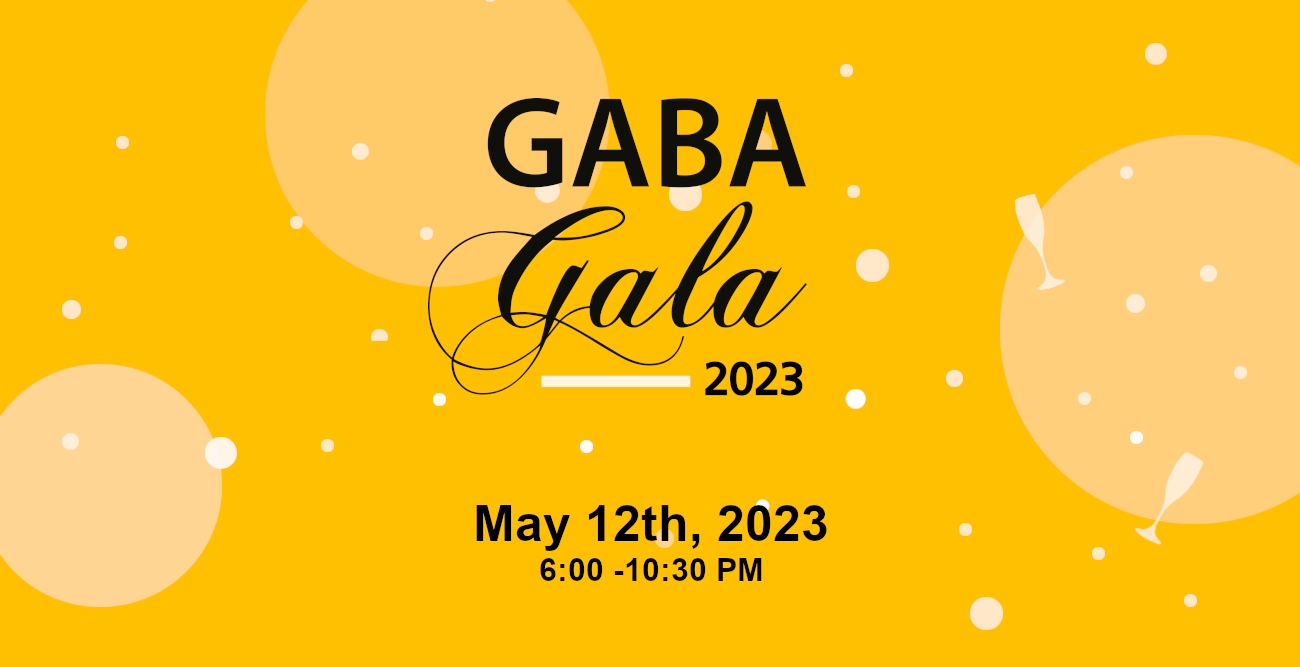 Secure your tickets now for the GABA Gala 2023!
We are looking forward to welcoming you for a fun filled evening at the beautiful outdoor settings of Dominic's at Oyster Point in South San Francisco on May 12th, 2023.
Excellent sponsorships are available – more information on our Gala Website.
Do not miss out!
Inside GABA and Member News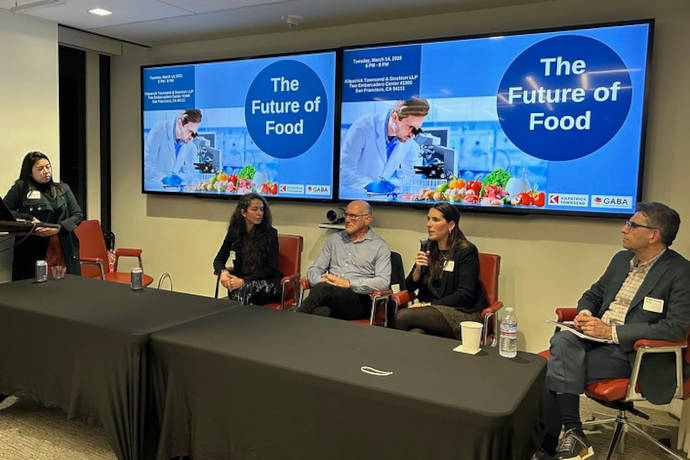 March 17, 2023
Our last event, "The Future of Food: Are Alternative Proteins Holding up to Their Promise?" in San Francisco brought together experts in the alternative protein food industry to discuss the latest developments in plant-based and cell-cultured food. Speakers included David…
"GABA succeeds very well in strengthening the German-American community and friendship. Through their hosting of excellent events, members can share top-notch industry specific knowledge and experience across the Atlantic and connect as professionals and personally. I am thankful to GABA for wonderful memories of events, business opportunities, and even friendships that I could experience and access through the incredible network which they cultivate."
"Newly arrived in Silicon Valley, we participated at a GABA-Newcomers event. Driven by the enthusiasm of the GABA team, we participated in many other events from GABA and its partners, which are offered in every industrial sector. These great networking opportunities largely contributed to our exponential growth in the number of contacts in the USA and in Europe. GABA has been great for developing both friendships and our business."
"GABA had a big influence on how my life developed in Silicon Valley. The day I arrived at SFO I went to the GABA Young Professionals meeting. I connected with many people but one connection was special… my wife found her job with eBay through this connection. – Since then, I have attended many more GABA events, and all of them were interesting and useful for my business and me personally."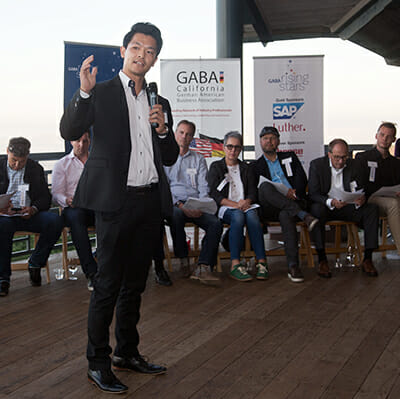 Promote Your Brand
Interested in promoting your business, products, or services in Northern California or Germany? GABA's programs, events, website and regular communications give you ample opportunity to show your thought leadership and capabilities and enhance your reputation to a professional audience.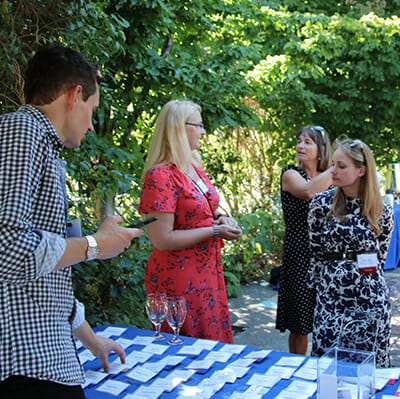 Become a Volunteer
Want to support the professional German-American community directly with your talents and skills? As a volunteer, you can hone your skills and expand your network by supporting GABA with event logistics, content ideas or operations behind the scenes.