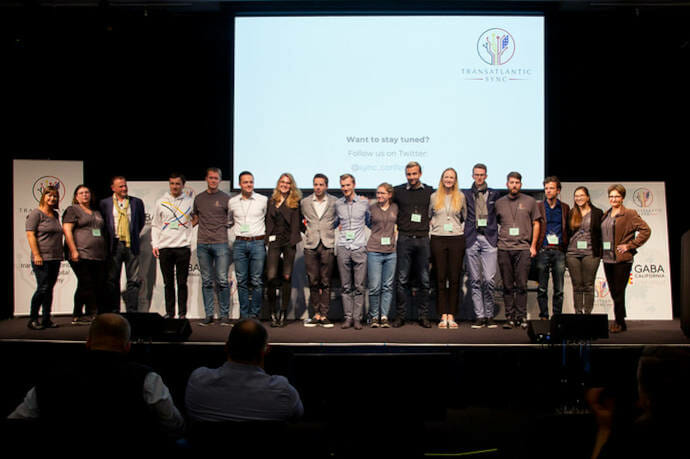 Transatlantic Sync Conference: Shaping a Digital Future
Three days filled with inspirational discussions and presentations came to a close yesterday. 400 attendees from all over the world listened, contributed and mingled in ample networking breaks and evening events. GABA's Young Professionals group, headed by Stanford Ph.D. candidates Katharina Lix and Lars Thorben Neustock, initiated and led the professional program.
On the two-day conference and a day of workshops, 50 inspirational presenters shared insights and visions of innovation in the age of AI, digital democracy, the future of work, AI implications on health care, and supply chain security. We have recorded all sessions – you can find them on the Transatlantic Sync website, along with more information about the program, the speakers, the Young Professionals team and our sponsors.