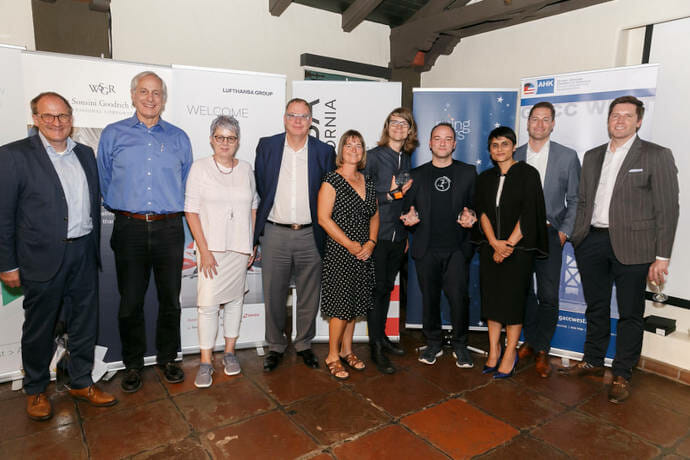 Congratulations to Franka Emika, our Rising Stars Award Winner!
GABA, together with the Representative of German Business (GACC West), presented the 5th annual Rising Stars Award event. Congratulations to Franka Emika, this year's Startup of the Year! Their business idea left a great impression and they also received the audience award. The Newcomer award went to ProGlove – well done.
The Rising Stars award honors successful and innovative German startups. Five finalists were selected from a large group of applicants and pitched their business idea to the audience and experienced judges: Andreas Bechtolsheim, Andreas Kloyer, Curtis McKee, Shuchi Rana, Patricia Roller, Alexander Roth, and Axel Tillmann. Bill Reichert moderated the award ceremony which took place at the Allied Arts Guild, a beautiful garden complex in Menlo Park.
Thank you to our sponsors, all participants, attendees and staff for a great, memorable evening. To get an impression of the event, check out this video:
To view more pictures and for more details, please check-out the Rising Stars Award website.