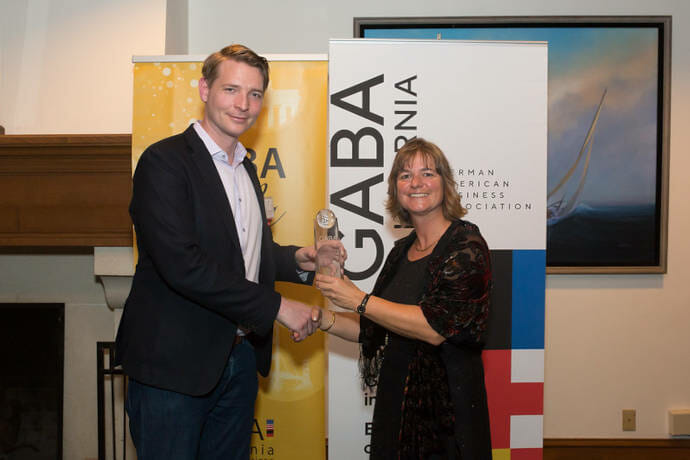 GABA Gala 2020 with Florian Leibert and Vince Ebert
Last Friday, the German American business community celebrated Florian Leibert, Co-Founder and Chief Cloud Officer of Mesosphere, with the Excellence Award and enjoyed a performance of the witty science comedian Vince Ebert. With a beautiful view right at the Golden Gate Bridge, 150 participants formed new friendships and re-energized existing relationships.
GABA Board and team are thanking all sponsors, speakers and attendees for making this year's GABA Gala truly special. To view more pictures and for more details on Florian and Vince, please check-out the GABA Gala 2020 website.