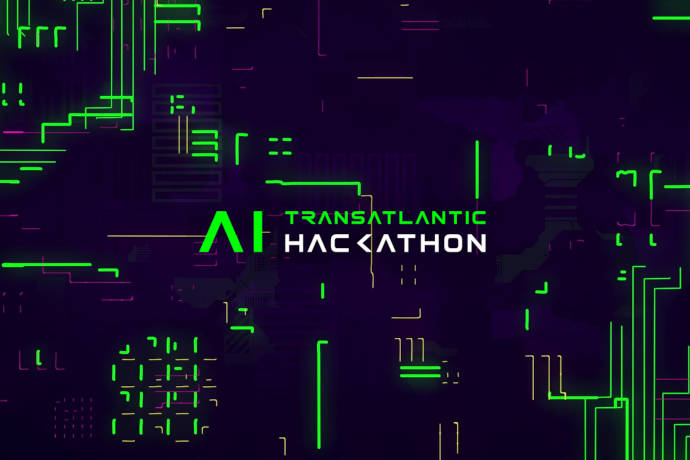 Transatlantic AI Hackathon – New GABA Initiative
GABA is delighted to announce the Transatlantic AI Hackathon project, with EIT Digital as a co-organizer and partner. Three Transatlantic AI Hackathons will bring together creative minds and thought leaders from the US and Germany.
This project will engage in cooperative development of AI-based solutions to be used for the benefit of society, the environment, the economy and the state. We will provide an intensive, virtual exchange for US and German AI developers, students, entrepreneurs, innovators, young professionals and seasoned experts. The focus will be on the development of practical and responsible solutions based on AI to solve specific business challenges. Along the way, we aim to establish (online) Hackathons as a platform for transatlantic cooperation.
The first two Hackathons are scheduled for September 25-26, 2021 and early 2022. They will cover life sciences and climate, with concrete challenges being announced soon. Supporting events for interested team members and the general public beginning in June will give background on the challenges, enable team building, and provide everyone who is interested with training on Intel's OpenVinoTM development tools. Sign-up to stay informed about more details on the public events and challenges as they become available.
We are open to suggestions and submissions of concrete challenges, mentorships, and sponsorships. Sponsors will be able to build their brand awareness and credibility in the US and Germany, create relevant publicity and traffic for their organization and expand their reach into the transatlantic AI eco-systems. Companies and organizations of all sizes are invited to join our committed sponsors Intel and SAP!
This initiative is supported by the Transatlantic Program of the Federal Republic of Germany, funded by the European Recovery Program (ERP) of the Federal Ministry of Economics and Energy (BMWi).