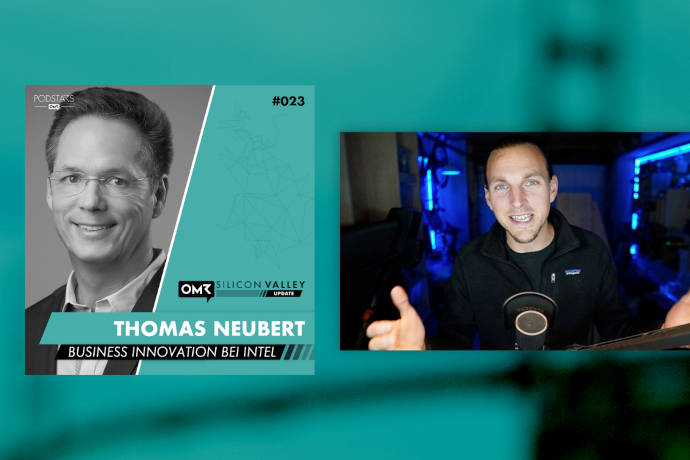 Podcast: GABA Chair Thomas Neubert Is Interviewed by Christian Byza
Christian Byza's interview series tells stories from Germans who have successfully settled in Silicon Valley. GABA's Chair of the Board, Thomas Neubert, has been interviewed most recently and through his personal story, you get a glimpse of how Silicon Valley has changed over time. Thomas has built US offices for German companies, but also a German office for a US parent. He worked for graphics card companies, supported early video conferencing as we know it today, and got his feet wet in the startup ecosystem, before he finally took an offer at Intel. It is quite interesting to hear that personal relationships often made the biggest difference in his career turns – perhaps one of the reasons why Thomas co-founded GABA almost 20 years ago.
Thomas' excitement about building new organizational structures at the edge of technology is contagious. Today, he is developing projects with startups within Intel at the forefront of technology again, including Internet of Things, AI, and machine learning. Thomas also gives us a preview of the programs that are being developed at GABA right now: Transatlantic AI hackathons and knowledge exchange events, among others.
Tune in at Apple, Spotify or Podigee, and like/share the LinkedIn post. The interview is in German.