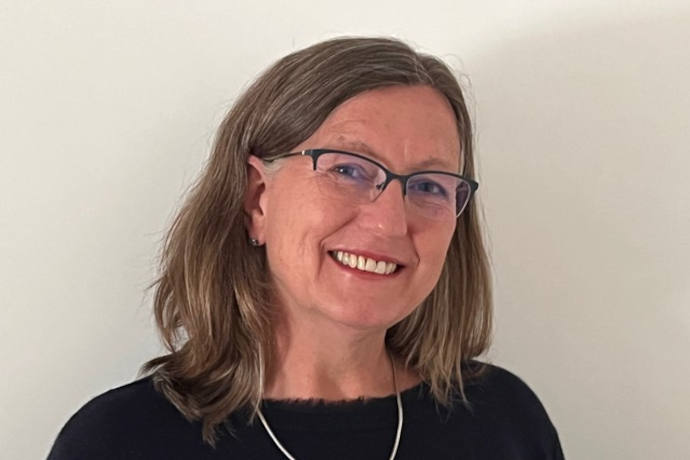 Please join us in welcoming Cornelia Bohle-Neubrand as the new Executive Director at GABA!
Dear GABA Community,
We are delighted to announce that Cornelia Bohle-Neubrand is now the new Executive Director at GABA. Cornelia's professional and personal experience reflects much of what GABA is about: technology and innovation, the transatlantic life, and the German-American community in California.
For much of her career, Cornelia applied her curiosity for new technology and her fluency in German, English, French and Spanish to the launch of new technology products in different parts of the world. Over her career, she spent 13 years with Apple in Germany and Cupertino followed by similar product localization strategy work at Hewlett-Packard and Google.
Like many of us, Cornelia has lived and raised her family with roots on both sides of the Atlantic. With this experience, she is a bridge-builder with a rich perspective on how there's always something we can learn from other places and other people.
Cornelia has a long track record cultivating community through her engagement with numerous German-American and European organizations in California. Over the years, she has devoted much time to the German International School of Silicon Valley (GISSV), leading community, operational and strategic efforts as a member of the Board of Directors, as well as serving as the Vice Chair and Chair.
We know she is eager to connect with all of you about new event ideas, new partnerships and about joining us in person at the long-awaited GABA Gala on May 20th!
Please join us in warmly welcoming Cornelia to GABA as Executive Director!
Warm regards,
Tracey Grose
Vice Chair, GABA