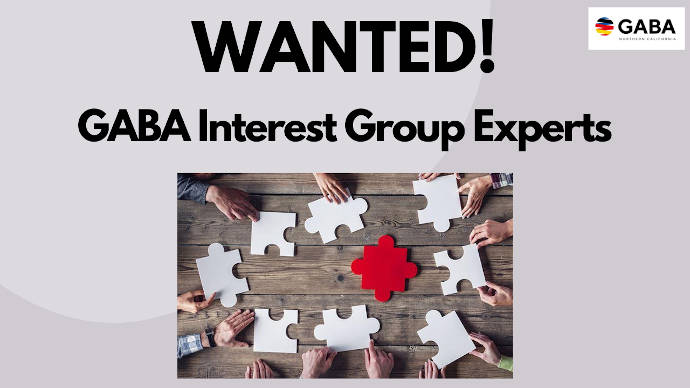 GABA Interest Group Experts
Would you like to become a GABA Interest Group Expert and use your expertise by being a major key player in our transatlantic events?
If this sounds like you, then please contact us for more information!
More information on the AgeTech Event Series 2022/2023 you can find here.