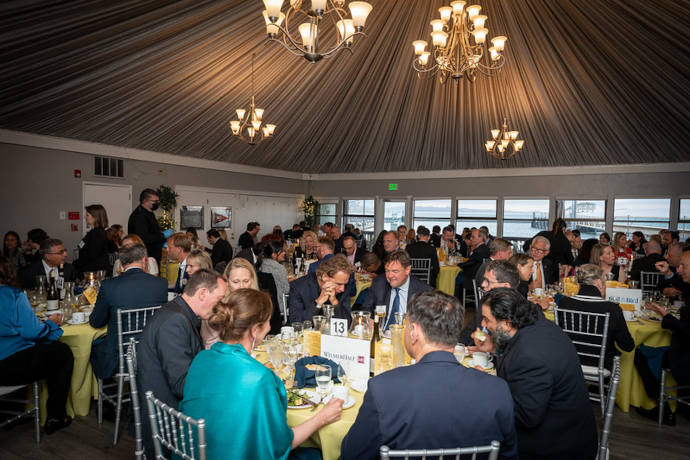 GABA Gala 2023 – what a resounding success! Our sold-out GABA Gala was a wonderful show and display of what makes the German American community in the Bay Area so unique.
Among the highlights of the Gala was the fascinating fireside chat with the GABA Award of Excellence winner Ulrike Malmendier.
Our thanks go to all our members, friends, and guests who came out in force. Our deep gratitude goes to our many sponsors; the GABA Gala would not have been possible without your support!
Our special appreciation goes to the Platinum Sponsor of this year's GABA Gala: the international law firm WilmerHale.
Check out the amazing photos of the GABA Gala here!