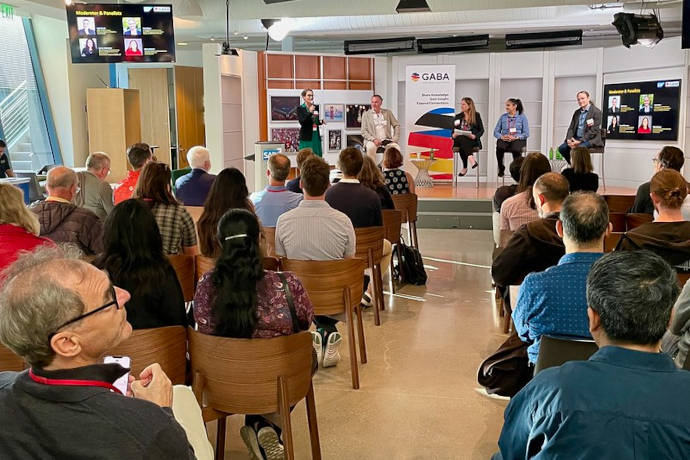 We had a great panel discussion last week at the event "Responsible AI". The regulations of AI, or better the lack thereof, was the main topic of this very insightful exchange.
Special thanks to our expert panelists Yaad Oren from SAP, Karen Silverman from The Cantellus Group, Mrinal Kavir from Intel for sharing their thoughts, to our engaging moderator Olaf Groth for connecting the dots, to our wonderful GABA Board Vice Chair Tracey Grose for curating the event, and of course to our attentive audience for asking important questions.
Our appreciation goes out to our generous location and catering sponsor SAP Labs in Palo Alto for providing delicious food and refreshments.