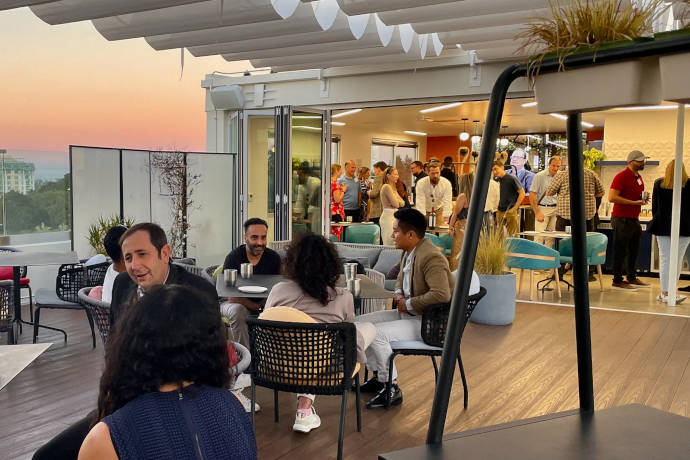 Young Professionals Summer Mixer
It was fantastic to see so many people at yesterday's "Young Professionals Summer Mixer" event! We thank everyone for joining and hope they were able to expand their networking opportunities.
We would like to extend our gratitude to our sponsors Werqwise for providing such beautiful venue, Penfolds for the delicious wine and sjDANCEco for allowing eight lucky people to attend one of their performances in San Jose!
This event was hosted by GABA, FACC, BABC and other European organizations to provide people a chance to meet and talk about their careers, give tips on starting out in the Bay Area and help answer each other's questions.