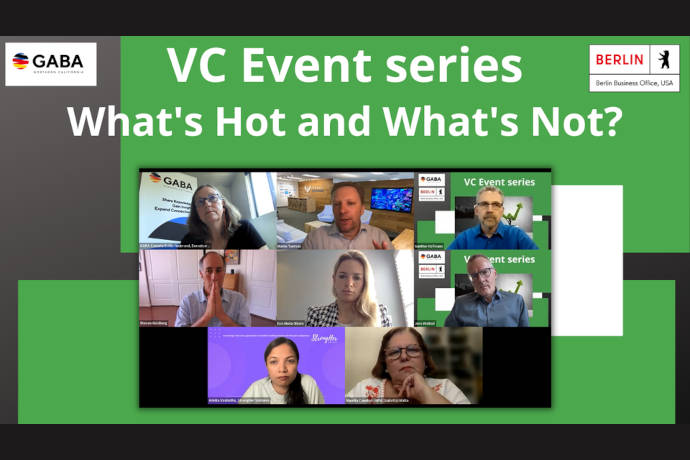 German American Business Association Panel Takes on This Year's VC Funding
Venture Capitalists won't stop investing, even in an apparent economic slowdown. At least that's according to the four investors who took part in a panel discussion put on by the German American Business Association (GABA).
The message could be taken as good news for startups looking for funding. Suggestions for what's hot included fintech and cybersecurity. Other hot areas include Artificial Intelligence that helps with things like human resources and inventory. Think "Ideas that will save on labor costs."

Four Investors, Four Views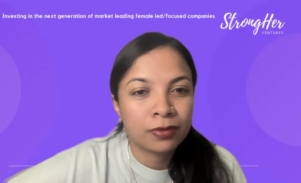 GABA invited four VC leaders to its annual "Venture Capital Investment Thesis panel discussion, offering participants a chance to hear "what's hot and what's not." Moderated by Gunther Hofmann and Jens Weitzel, the investors weighed in what investment trends they see in the market.
Ankita Vashistha
, a partner at StrongHer Ventures who helped lead the Saha Fund and Thorns Capital offered cybersecurity as one of her top interests for 2022. "We can work from anywhere. Talent can work from anywhere." So, tools and infrastructure are hot right now and so startups offering help with security stand a good chance of attracting new funding.
Cybersecurity is also one of Steve Goldberg's top pics for funding. The partner at Finistere Ventures told the group anything cybersecurity related is a good bet for funding. "Things are tough right now," he says, but VCs are ready to invest because "businesses still need to run" even in an economic downturn. He points to AI enhancements to standard enterprise software involving human resources or inventory are a good bet for venture investors.
Point72 Ventures Operating Partner Eva-Maria Olbers says 2021 was a very unusual year, pointing to VC funding and valuations that were off the charts. She sees "a more natural and more sustainable trend" emerging in 2022. What's more, investing will continue. "VCs will always be looking for avenues and for investments," she said. With the world opening up as the pandemic wanes, she is optimistic, in part because "we are getting back to meeting our founders in person."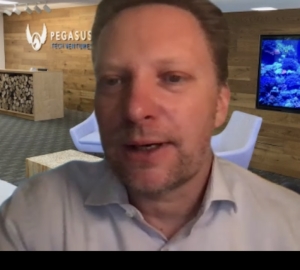 The economy is definitely slowing according to Martin Tantow, a partner at the behemoth VC firm Pegasus Tech Ventures. He brought a "high-level view" to the panel, saying there was a significant downturn in valuations in the first quarter of the year after the highest valuations ever at the end of 2021. He's seeing continued downward pressure in the second quarter, but "the best startups get started in downturns. This coming downturn is not a negative thing."
"If you have a good idea, go for it" says Goldberg. The other panelists seemed to all agree, including Olbers who says, "Overall, an optimistic lens going forward." Part of the reason here is that venture funds typically have a 10-year lifespan which often is extended even beyond that. A downturn lasts only so long, Goldberg says, and with investment periods lasting three years "there's no way to stop investments and wait for things to change."

Sponsor: Berlin Business Office

By Henry Mulak
Henry Mulak is a journalist and teacher working out of Silicon Valley. A member of GABA since 2018, he has worked from both Germany and California over a career spanning four decades. He moved from Berlin back to his home state in 2013 and now focuses on the tech sector, including AI and Machine Learning.