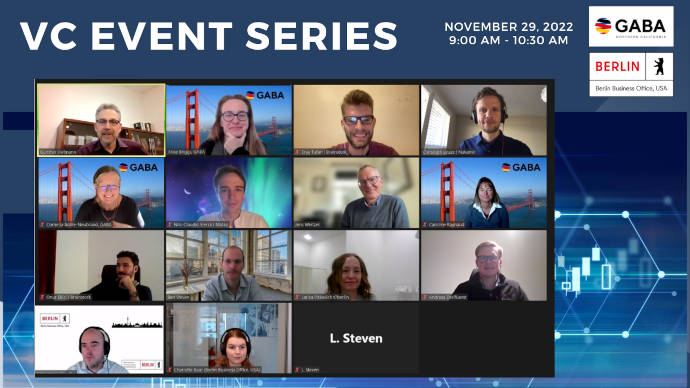 VC Event Series: Meet a VC – Ben Steven
On Tuesday, with support from the Berlin Business Office, USA, GABA hosted another great workshop of their "VC Event Series" with VC Ben Steven, Head of the Digital Industry Fund III for Momenta.
Alongside Gunther Hofmann, Managing Director at Corporate Finance Associates, and Jens Weitzel, Founder & Managing Partner at Yabusame Partners, Ben highlighted the importance of picking the right investor in the discussion rooms as well as personally speaking to each of the participants and answering their questions individually. Ben also discussed the proper steps in creating a startup as well as explaining what is important for investors to see in an entrepreneur. Ben then explained how best to receive funds from a certain investor along with making meaningful business connections.
We thank the Berlin Business Office, USA for their support as well as the speaker Ben Steven and moderators Jens Weitzel and Gunther Hofmann for their time and expertise!