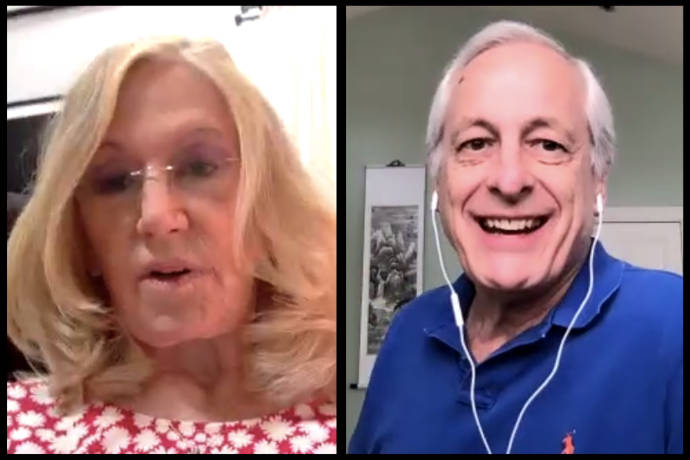 Silicon Valley Pitch Secrets: The 3 Keys to Connecting with Investors
It was as informative as it was fun to listen to Angelika Blendstrup and Bill Reichert discuss the main takeaways from their recent book "Getting to Wow! Silicon Valley Pitch Secrets for Entrepreneurs" – if you can boil down 250+ pages to just a couple of points…
What matters most for an entrepreneur to make a good, first impression, is to get to the point quickly by appealing not only to the intellect, but also to the heart of investors – all the while delivering a message that is clear, compelling and credible – in about 30 seconds. 
If this "elevator" or "handshake" pitch is done well, it will be: 
Clear

– about what your startup is about and which problems you are solving

Compelling

–

your

value proposition: why should the investors get excited about it and say "wow"?

Credible – proving that you can deliver what you promise, giving evidence, showing traction, being realistic
After a pitch is successfully delivered, the startup must be ready, of course, to pass the due diligence process – and this is where details, data and understanding of the markets, for example, will be important. But to get to that point, the startup pitch must first be engaging enough to get into that investor door.  
Gunter Hofmann and Jens Weitzel skillfully prepared the questions for the discussion, which also touched on dos and don'ts of compelling pitch slides – what works and what doesn't – how women, who traditionally experience discrimination, can work against that (and how VCs can begin to do this from their end), and the important difference of confidence vs. arrogance when standing in front of investors.
This event was the third in GABA's 2021 VC & entrepreneurship series. Next up is "Meet a VC: Northgate will answer your questions" for startups and entrepreneurs on March 23. Another panel discussion featuring Venture Capital in the US versus Germany is coming up on April 27 (it will soon be added in the event calendar). Thank you for sponsoring this event series, Taylor Wessing and Berlin Business Office!