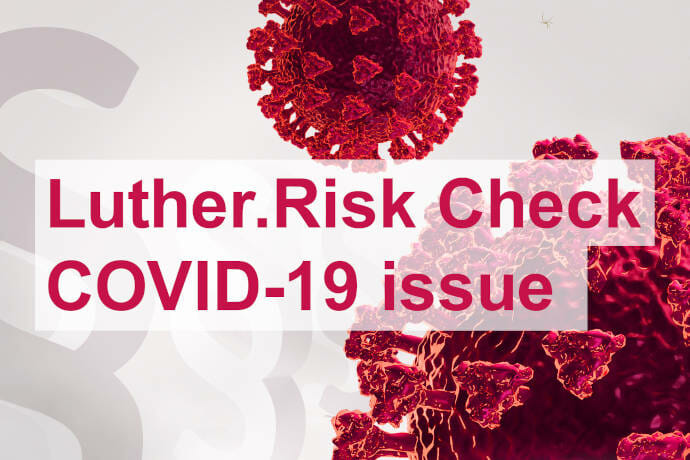 Due to the COVID-19 pandemic, many German companies face far-reaching consequences and legal implications on their business activities. The measures taken by the German government in order to prevent a further spread of COVID-19 present various challenges to companies across different industry sectors and legal areas. For example, intensified work from home might cause data privacy issues, the limitation on physical meetings can affect the adoption of necessary shareholder and board resolution in meetings and the financial impact of the downturn of business can result in the need for personnel and restructuring measures.
As a full service law firm, Luther Rechtsanwälte developed an interactive tool which helps to analyze the individual risks in relation to COVID-19 related legal topics. In addition the general information provided via website and newsletters, Luther offers specific information which is customized to the individual user. After completion of a short questionnaire regarding the selected legal area, you will be provided with a customized result on your organization's Covid-19 related risk exposure in Germany.
You can access the tool via Luther's website under the following link:
Luther.Risk Check
In case of questions, please do not hesitate to contact Dr. Bjoern Simon (email: Bjoern.Simon@luther-lawfirm.com).