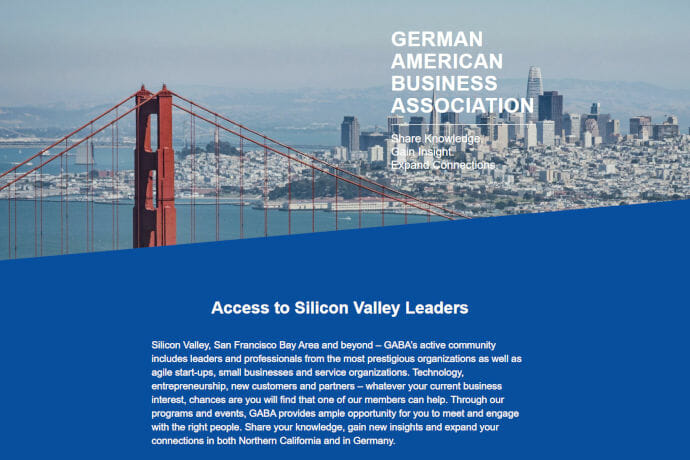 New GABA Website Benefits All Members
From today on, the German American business community will experience a new face of GABA – our all-new website. The most important information about events and memberships is just one click away, and our new Company Directory has ample space to represent our members in the best way. In addition, our News section allows company members to present interesting business articles to the community. There is more to learn in the About section, and we have compiled and updated several Resources for you.
Join us in exploring the new site – and let us know what you think and if you find anything not working as expected. This website is for the German American business community and we appreciate your input!