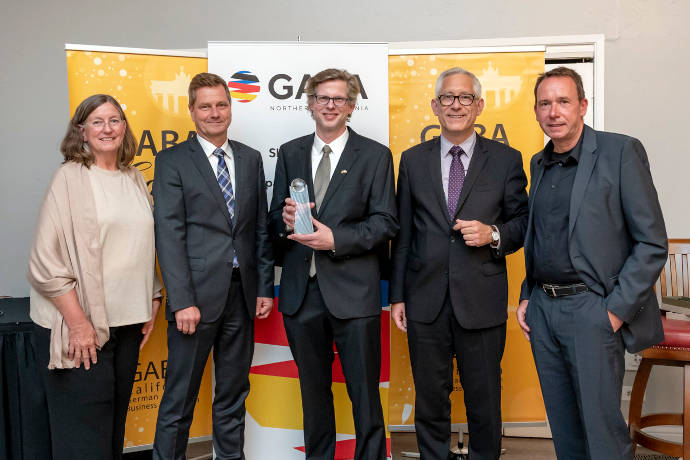 GABA Gala 2022 with Consul General Oliver Schramm and Award Winner Cyriac Roeding
Last Friday, the German American business community came together, in person, to celebrate Cyriac Roeding, Co-founder and CEO of the early cancer detection and treatment firm Earli Inc. At this first Gala since the pandemic, GABA bestowed the GABA Award of Excellence 2022 upon him. The Gala audience was warmly welcomed by GABA Chair Dr. Kai Westerwelle and inspired by the welcome speech of Consul General Oliver Schramm. With a gorgeous view across the Bay and onto San Francisco's skyline, over 100 participants formed new friendships and re-energized existing transatlantic relationships.
Interview with Award of Excellence Winner Cyriac Roeding by Matthias Hohensee:
The GABA Board of Directors and event team are thanking all sponsors, speakers and attendees for making this year's GABA Gala truly special.
To view more pictures and for more details on Cyriac, please check-out the GABA Gala 2022 website.