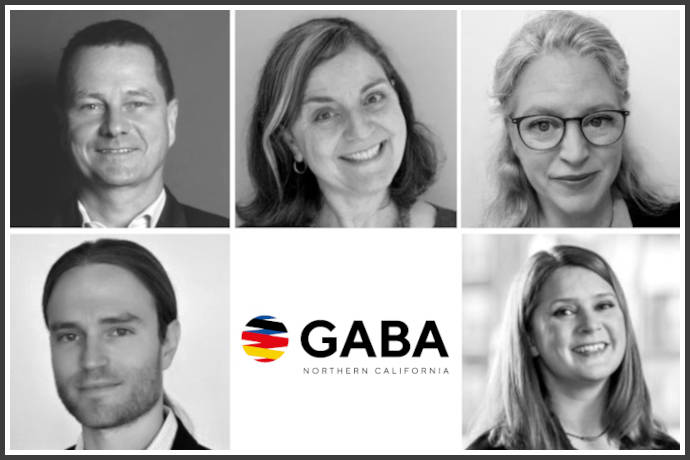 Five New Members of GABA's Board of Directors
Please welcome our five impressive new members of GABA's Board of Directors.
Since early 2021 the extended GABA staff has worked tirelessly to adapt our member centric organization to continuously provide high-quality content that is relevant to GABA members. In early 2021 we started to put the plan in motion and have received continued positive feedback from many people. We are not done yet; we are just getting started. I would like to thank all the people who have contributed to this transformation.
We are proud to announce five new members to GABA's Board of Directors. Each one of them brings a unique expertise helping to further establish GABA as the leading German American business community.
Daniela Busse
GABA Director
Head of Incubator Research at Facebook CPG, Meta
Claudia Gutsch
GABA Director
Ex-WhatsApp
Yaad Oren
GABA Director
Head of SAP Innovation Center Network
Jeannette Schwarz
GABA Director
Senior Project Manager, Global Creative at Align Technology
Kai Westerwelle
GABA Director
Partner at Bird & Bird