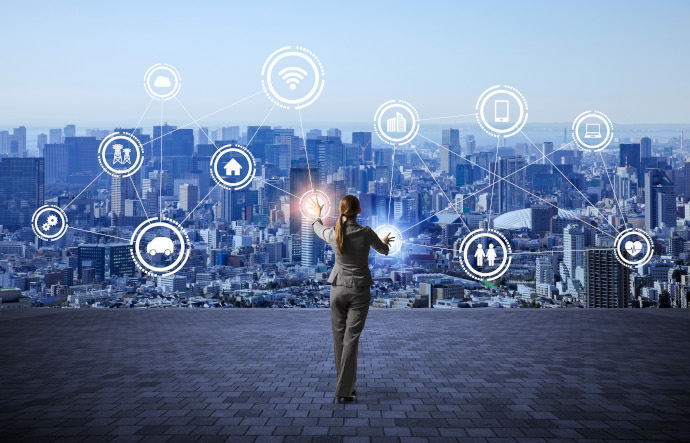 AI: The Next Digital Revolution – Is Germany Prepared?
Yesterday, GABA hosted a discussion with AI thought-leaders on how Germany can contribute to and benefit from the enormous opportunities stemming from AI. Thomas Neubert, Senior Director at Intel and GABA Chair of the Board, moderated and started the discussion by explaining that the idea to connect AI thought leaders of Germany and the US was sparked by Germany's AI strategy "AI Made in Germany" which was first published in 2018 and updated since then, also to include Europe. This is the first of a series of webinars which will share AI expertise and use in modern business environments and several industry sectors.
Marco Alexander Breit, Head of an AI task force at the German Federal Ministry of Economic Affairs, added that to seize opportunities and support domestic talent, Germany is supporting research programs at universities and sending AI-trainers to midsize German companies (so called Mittelstand) to teach them about the data economy, AI technology, and how integrated AI solutions could further their business.
Philipp Slusallek explained that the DFKI Saarbrücken has founded CLAIRE (Confederation of Laboratories for Artificial Intelligence Research in Europe) to foster the AI ecosystem in Europe and to unite the fragmented European AI-knowledge-initiatives. The DFKI just established 400 AI-laboratories all over Europe focusing on a wide array of different AI technologies bringing European knowledge together.
In addition to programs like CLAIRE, Jörg Bienert pointed out that his organization – the KI Bundesverband – is also helping to establish AI in Germany and making Germany more attractive to the AI-community by connecting AI-thought leaders.
At the end of the discussion, Richard Socher suggested that he believes it would be helpful to the German AI-initiative, if Germany could establish and focus on one major center of excellence, rather than spreading the resources on many different centers and universities.
After the panel discussion, participants had the opportunity to ask the panel questions in a smaller session.