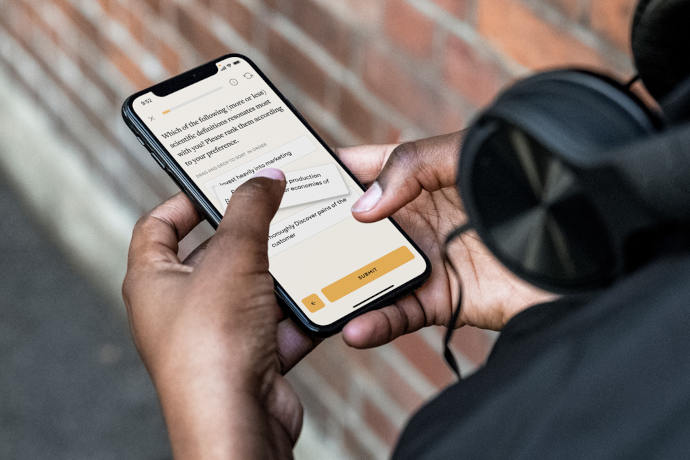 The University in Your Pocket
Berlin-based EdTech Startup and new GABA member Tomorrow's Education is building a University in your Pocket. The mobile-first platform that allows you to learn whenever and wherever you are, was developed by serial entrepreneurs Thomas Funke and Christian Rebernik whose goal is to radically change how we learn. "It starts with high-quality content and easy accessibility, but it is more than that," explains Funke. No classical teaching. No Zoom classes. Instead, Tomorrow's Education is built around byte-sized lessons, challenged-based learning and data-driven feedback.
The first program is a Professional Master in Sustainability, Entrepreneurship and Technology (SET) starting on April 22. It is accredited both in the US and the EU by the Vienna University of Economics and Business who joined forces with Tomorrow's Education. Rebernik and Funke have secured EUR 1.1 Mio. in pre-seed funding, with London-based Emerge Education as lead investor. Corporate partners include Deutsche Bank, Deutsche Börse, PwC Germany, Cheil Germany, DPD and Eintracht Tech. "The dramatic shift in education is just starting, and we are well-positioned to play an important role in it," says Rebernik.
https://www.tomorrows.education
Contact in US: Jeannet-Susann Kiessling, Business Development (jeannet@tomorrowseducation.com)