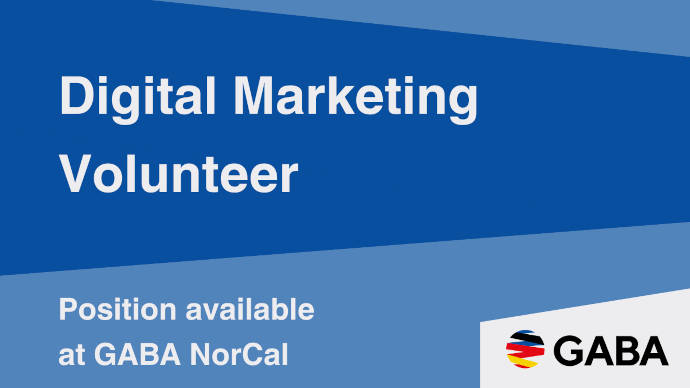 Join Our Team as a Digital Marketing Volunteer!
Are you passionate about making a positive impact in the digital world? Do you have a knack for crafting compelling messages & videos and engaging with diverse German American online communities? If so, we have the perfect opportunity for you!
Experience Required:
Social Media Savvy:

 

Demonstrate a strong understanding of major social media platforms (LinkedIn, Facebook, Instagram, etc.) and stay updated on emerging trends.
Content Creation:

 

Showcase your creativity by developing captivating written and visual content that aligns with our mission and resonates with our audience.
Communication Skills:

 

Exceptional written and verbal communication skills are a must. You'll be the voice of our organization, so clarity and empathy are key.
Community Engagement:

 

Proven experience in building and nurturing online communities. Engage with our followers, respond to inquiries, and foster a positive online environment.
Analytics and Reporting:

 

Familiarity with social media analytics tools to measure and report on the performance of campaigns. Use data insights to optimize strategies for better results.
Adaptability:

 

The digital landscape evolves quickly, and we need someone who can adapt to changes, embrace new technologies, and identify opportunities for innovation.
Responsibilities:
Develop and implement social media strategies to increase brand awareness and engagement.
Create and curate content that reflects our organization's values and resonates with our target audience.
Monitor social media channels, respond to comments/messages, and actively participate in conversations.
Collaborate with our social media marketing team to align social media efforts with overall organizational goals.
Provide regular reports on social media performance and suggest improvements.
Benefits:
Gain valuable experience in social media management and communication.
Make a positive impact by contributing to a meaningful cause.
Remote work and flexible schedule to accommodate your commitments.
Opportunity for professional development and networking.
If you're ready to amplify our message and connect with the German American audience in a meaningful way, we want to hear from you! Contact us under careers@gaba-network.org.