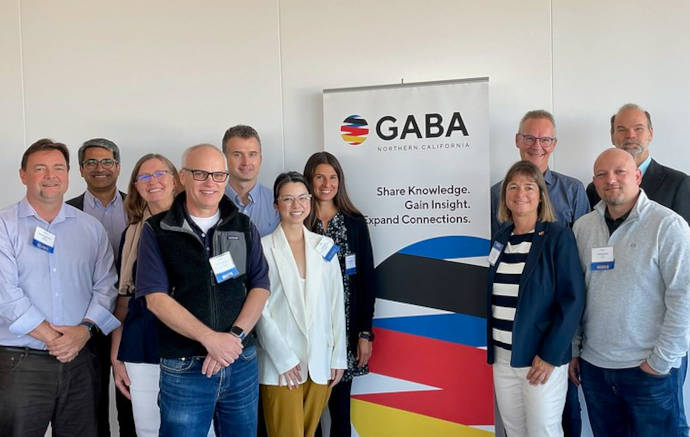 Last week, GABA NorCal hosted a breakfast of corporate innovation executives to get a pulse check on our innovation hub, including attendees from SAP, ZEISS Group, Zollner Elektronik AG, BISSELL, Brose Careers, and State Farm.
Wilmerhale hosted the event as our generous sponsor, and Daniel Zimmermann provided an excellent keynote opening – his summary: it's more or less "business as usual" for our venture community, with some exceptions.
We also compared notes on the state of corporate innovation in a discussion facilitated by GABA Industry Expert Steffen Bartschat.
GABA is thrilled to be able to restart these quarterly breakfast meetings and is looking forward to additional thoughtful exchanges in the new year and beyond!