Living a "Double Life" in Germany and the U.S.
February 17, 2021 @ 12:00 pm

-

1:30 pm

PST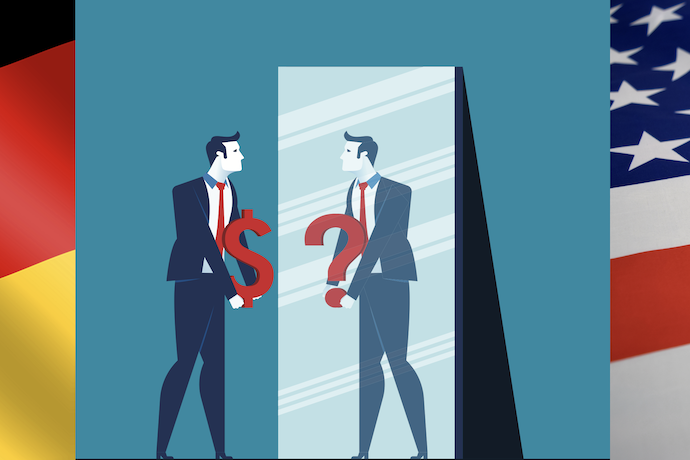 Living in the U.S., planning to relocate to Germany or vice versa? Dual Citizen with ties to both countries and wanting to optimize your cross-border planning?
Our "Living a Double Life" event series will cover cross border business topics such as Tax Residency, Immigration, Income/Estate/Gift (Tax) Planning, Asset Ownership and Investing, Retirement and Public Entitlements (e.g. Renten- & Sozialversicherung – Social Security), Life & Health Insurance etc.
U.S. Residency/Business for German/EU Citizens – Inbound Session
(includes German U.S. Residents relocating back to Germany)
Asset Ownership, Income, Estate-, Gift Taxes-Implications, Planning & Procedures
Content will include:
Tax residence under US and German rules, including income tax and estate/inheritance/gift tax
Structure and effects of the U.S//German Tax Treaties
Special rules for individuals moving from Germany to the U.S.
U.S. taxation of non-resident taxpayers
US taxpayers with German employment income and effects of the Income Tax Treaty, pension plans and stock options, as well as Social Security issues
Cross-border estate planning, including U.S. wills for German assets, German treatment of trusts, use of LLC's and German probate procedures
Speakers
of Counsel
Holland & Knight LLP
Partner
Heuking Kuhn Luer Wojtek
Moderator

Director, Regional Chair
GABA
Supported by

"Living a Double Life" is a series of cross-border seminars organized by GABA Southern California for U.S. and German citizens/residents living in one country with business and/or personal interests in the other. If you are interested in sponsoring events in the "Living a Dual Life" series, please contact: j.jiao@gaba-network.org
Cost
FREE for Members, $10 Non-Members
During registration you can sign up for membership which will waive/reduce the event fee. Just click the REGISTER NOW button and follow the instructions.
Disclaimer:
By taking part in this event you grant the event organizers and partners full rights to use the images resulting from the photography/video filming, and any reproductions or adaptations of the images for fundraising, publicity or other purposes to help achieve the association's aims. This might include (but is not limited to), the right to use them in their printed and online publicity, social media, press releases and funding applications. Please
contact us
with any questions.