Global Business Outlook 2021
December 10, 2020 @ 9:00 am

-

10:30 pm

PST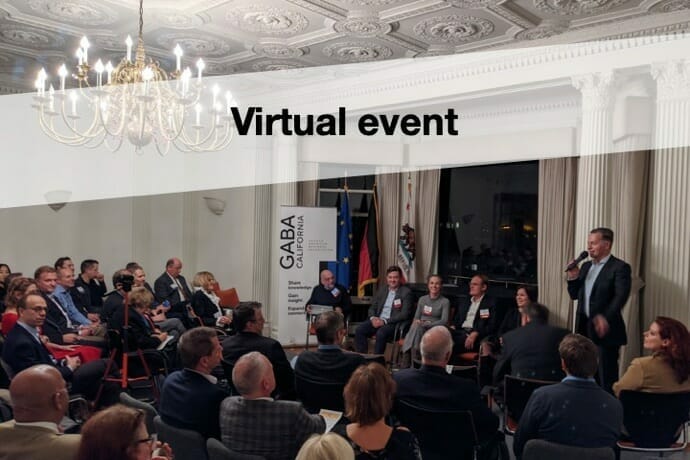 The year 2020 will long be remembered for the Covid19 pandemic that shook the world economy. The virus showed up with little warning and spread like wildfire before drastic measures were taken to attempt to contain it. Economies contracted and unemployment increased at unprecedented rates. Healthcare systems struggled with the onslaught, medical equipment was in short supply and global supply chains were severely impacted. Meanwhile, pharmaceutical companies started a frantic search for a vaccine while millions were infected, and hundreds of thousands died from the virus.

Political events like Brexit, and presidential elections in the United States, have the potential to seriously impact global relations as well as international collaboration. Trade relations in Europe and those between the US and China will affect the global economy beyond the countries involved. Natural disasters that were extraordinarily destructive in many parts of the world, may establish themselves as the "new normal", and will require effective responses to mitigate risks and implement preventative measures.

As 2020 is coming to a close and we're at the doorstep of the next decade, uncertainty shapes the business and political outlook. How will the pandemic develop as vaccines become available and global distribution needs to be managed? Will we see an accelerated economic recovery, or will the slow economic expansion continue into 2022 and beyond? Are international relations between the USA, Europe, and China on the mend or will we see further estrangement or disengagement? Will large and small countries re-concentrate their efforts to slow down climate change on a global basis?

We are particularly excited to discuss the 2021 Global Outlook with our panelists.

While it has become a tradition that the Global Business Outlook event concludes GABA's event season and is hosted in the festive atmosphere of the German Consulate General in San Francisco, due to the Covid19, we will be moving this year's event to a virtual format.
Welcome by
Consul General
German Consulate General
Speakers
Political Economist, Chief Market Strategist
Bannockburn Global Forex
Professor at the School of Management and Director of China Business Studies Initiative
University of San Francisco
Founding Partner
Alcorn Immigration Law
CEO & Founder of Cambrian Futures, Professor at HULT International Business School, Professional Faculty at Berkeley Haas, Author
Moderator
Bureau Chief Silicon Valley
Wirtschaftswoche
Agenda
09:00 – 10:00 am Panel and Q&A
10:00 – 10:30 am Networking

Cost
Free for GABA Members
$10 for Non-Members
During registration you can sign up for membership which will waive/reduce the event fee. Just click the REGISTER NOW button and follow the instructions.
Disclaimer:
By taking part in this event you grant the event organizers and partners full rights to use the images resulting from the photography/video filming, and any reproductions or adaptations of the images for fundraising, publicity or other purposes to help achieve the association's aims. This might include (but is not limited to), the right to use them in their printed and online publicity, social media, press releases and funding applications. Please
contact us
with any questions.